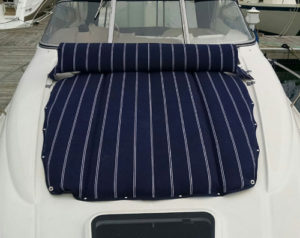 Check out these two custom bow cushions we designed.
Using Sunbrella fabric we came up with custom cushion designs. The foam we used is Dryfast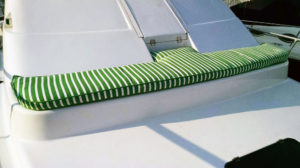 foam, that doesn't hold onto water when it gets wet. We also put screens on the bottom of the cushion to help with drainage from the Dryfast foam.
Both of these cushions have snaps on them to help ensure that the cushion will stay attached to the boat, when going on adventures. The snaps can be hidden or visible, up to you!